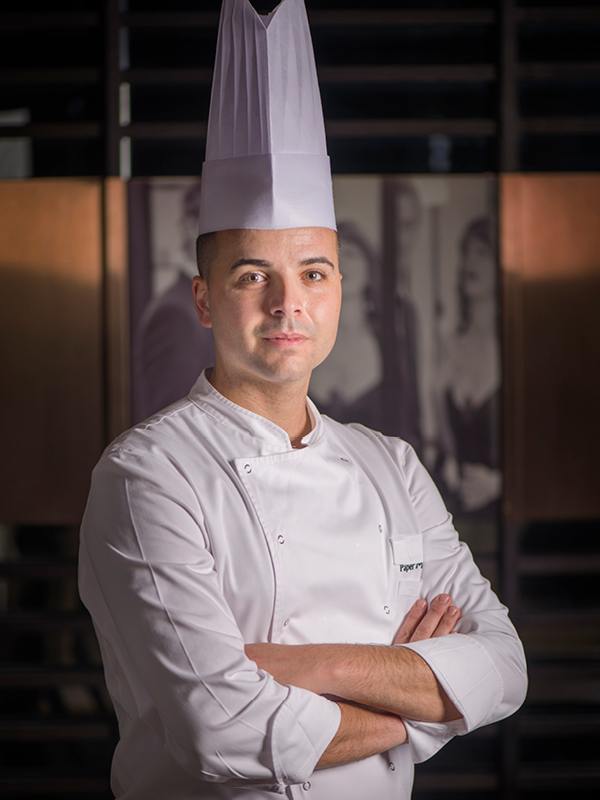 Alessandro Esposito
Energetic and a self-starter, Chef Alessandro is the type of chef who loves sharing his dishes as much as he loves creating them.
Italian by birth and nature, his culinary repertoire flourished in Italy at the Luxurious Regina Isabella Hotel where he developed and refined his culinary techniques. It was in London where he extended his skills working in international fine dining restaurants such as Oblix in the Shard, the famous Quaglino's Restaurant and Four Seasons Hotel, pleasing the palates of the clients of the most exclusive Restaurants in London. Shortly after, he made the move to Spain for a new opening where he joined Verona Restaurant at Ritz-Carlton Abama.
In search of a new challenge, Chef Alessandro decided to move to Doha, Qatar, where he took over the kitchen of Paper Moon, where he shares his 18-year acquired food knowledge. When he's not in the kitchen producing delicacies, you can find him travelling the globe learning about new foods and innovative techniques to incorporate into his everyday cuisine.
Lunch

11:30 PM - 4:30 PM

Supper club

4:30 PM - 7:00 PM

Dinner

7:00 PM - 10:45 PM